SUITES HOTEL APARTMENTS, Ioannina, Ioannina, Epirus
Categories
HOTELS - (4)
( Tsopela, Tsoumerka )
( Metsovo )
( Dodoni )
( Ioannina )
HOTELS (3)
( Skamneli, Zagori )
( Vitsa, Zagori )
( Klidonia )
HOTELS (10)
( Metsovo )
( Ligiades )
( Metsovo )
( Ioannina )
( Konitsa )
( Konitsa )
( Metsovo )
( Ioannina )
( Kipi, Zagori )
( Monodendri, K. Zagori )
HOTELS (13)
( Metsovo )
( Dilofo, Zagori )
( Monodendri, Zagori )
( Metsovo )
( Ano Pedina )
( Vovousa )
( Ioannina )
( Kipi, Zagori )
( Asprangeloi, Zagori )
( Ioannina )
( Monolithi, Zagori )
( Konitsa )
( Monodendri, Zagori )
HOTELS (2)
( Ioannina )
( Konitsa )
AP.-HOTELS B () (2)
( Asprangeli )
( Profitis Ilias )
AP.-HOTELS A () (2)
( Vitsa, Zagori )
( Dikorfo, Kentriko Zagori )
AP.-STUDIOS E (-) (2)
( Ioannina )
( Perama )
AP.-STUDIOS B () (2)
( Konitsa )
( Papingo, Zagori )
AP.-STUDIOS A () (1)
( Kipi, Zagori )
Contact - Summer
SUITES HOTEL
APARTMENTS
PANEPISTIMIOU 4
GR-45500 IOANNINA
Phone: +30 26510 44633, +30 26510 44634
Fax: +30 26510 45437
Mobile: -
Contact - Winter
SUITES HOTEL
APARTMENTS
PANEPISTIMIOU 4
GR-45500 IOANNINA
Phone: +30 26510 44633, +30 26510 44634
Fax: +30 26510 44633
| | |
| --- | --- |
| Category | * * * * |
| Rooms | 24 |
| | 50 |
Website of this complex

www.krikonis-hotel.gr
Photos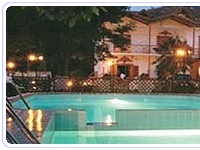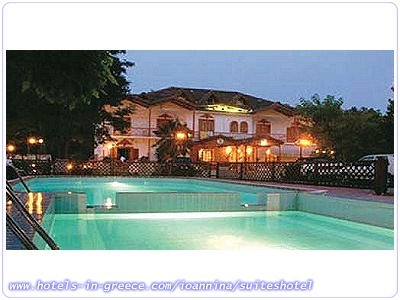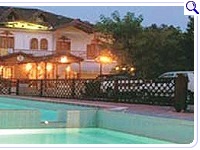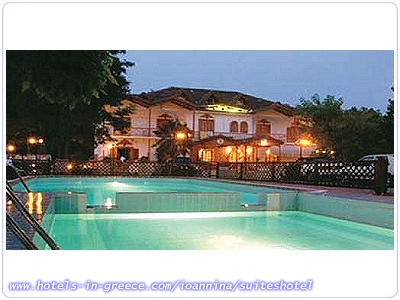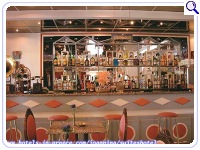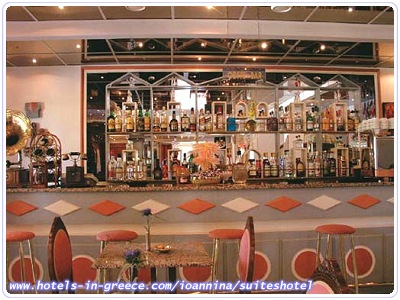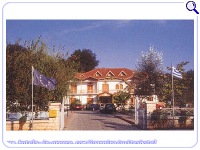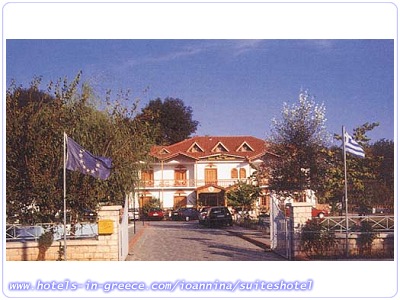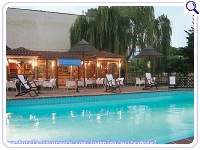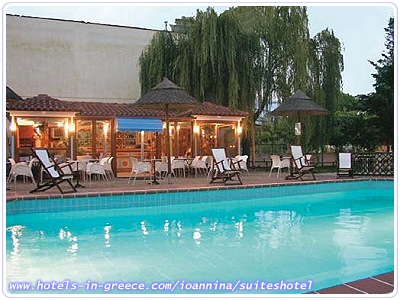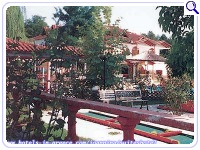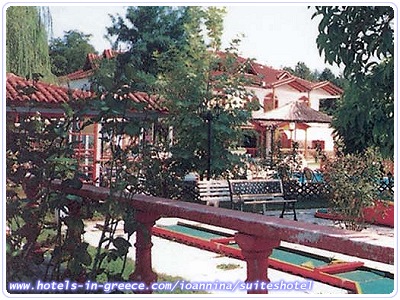 Description - Complex
SUITES HOTEL Apartments allocate 24 rooms all with balcony. In the pool bar one can enjoy all day ice-cream, coffee or drinks, swimming in the swimming-pool. The summer evening hours the place is changed into a special evening restaurant with rich flavours, good musical and splendid atmosphere. The hotel provides also room service, payment with credit cards, safe free of charge, secretarial support, medical support (with telephone call) and children care, provided you wish for it.
Description - Rooms, Apartments
All the rooms allocate telephone line, satellite television, radio, little kitchen, hair-dryer, air conditioner, mini bar and individual bathroom.
Description - Location, Distances
The hotel SUITES HOTEL Apartments is located roughly 1,5klm away from the city of Ioannina, 4 km from the airport and it is very close to the Hospital and the University of Ioannina.
Rates / Day / Room for the year 2015
All Rates in Euro ( € )
01.01.-31.12.
-
-
-
-
€

Breakfast: -

Lunch: -

Dinner: -
We cooperate with
SPECIAL OFFERS
Book now online and save money!
Statistics
Users online: 51
Visits today: 1284
Hits today: 13663
Visits total: 4376649
Hits total: 120573773
Counting since: 2012-01-01

Special needs
Click here for a list with all hotels which provide also acommodation for people with special needs.
Pets allowed
Take your pet with you. Click here for a list with all hotels in Greece where pets are allowed.

Alternative Tourism
Extreme sports - all year long. Rafting, Kayak, Canyoning, Jeeping, Mountain Bike, Paintball, Archery, Trecking ...
Nahmobil
www.nahmobil.com
Nahmobil - the portal for travelling with public in Europe. Bus, train, ferries, flights, etc. and much more - sightseeing, places, etc).
The weather in Greece
Wetter online
Worldwide information about the weather all over the world with charts and maps.
Recommended links