ERMIONIDA HOTEL, Kranidi, Argolida, Peloponnese
Categories
HOTELS - (4)
( Nafplio )
( Nafplio )
( Porto Cheli )
( Myloi )
HOTELS (6)
( Tolo )
( Archea Epidavros )
( Tolo, Nafplio )
( Kranidi )
( Tolo )
( Portocheli )
HOTELS (8)
( Nafplio )
( Nea Tiryntha )
( Kouverta )
( Tolo )
( Tolo )
( Porto Cheli )
( Argos )
( Epidavros )
HOTELS (6)
( Tolo )
( Nafplio )
( Tolo )
( Nafplio )
( Nafplio )
( Porto Cheli )
HOTELS (2)
( Nafplio )
( Nafplio )
AP.-HOTELS E (-) (4)
( Tolo, Nafplio )
( Nafplio )
( Palea Epidavros )
( Tolo )
AP.-HOTELS C () (1)
( Tolo, Nafplio )
AP.-HOTELS B () (7)
( Archea Epidavros )
( Archea Epidavros )
( Nafplio )
( Tolo, Nafplio )
( Archea Epidavros )
( Tolo, Nafplio )
( Tolo )
AP.-HOTELS A () (4)
( Nafplio )
( Kranidi )
( Nafplio )
( Tolo, Nafplio )
AP.-STUDIOS E (-) (4)
( Nafplio )
( Tolo )
( Nafplio )
( Tolo )
AP.-STUDIOS A () (3)
( Nea Tiryntha )
( Porto Cheli )
( Myloi )
BUNGALOWS A () (3)
( Nafplio )
( Nafplio )
( Nafplio )
Contact - Summer
ERMIONIDA
HOTEL
KRANIDI
GR-21300 ARGOLIDA PELOPONNISOS
Phone: +30 27540 21750, +30 27540 21751
Fax: +30 27540 22060
Mobile: -
Contact - Winter
HOTEL ERMIONIDA
KRANIDI
GR-21300 ARGOLIDA PELOPONNESE
Phone: +30 27540 21750, +30 27540 21751
Fax: +30 27540 21750
Website of this complex

www.ermionida-hotel.gr
OPEN ALL YEAR ROUND


Photos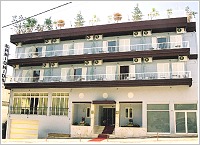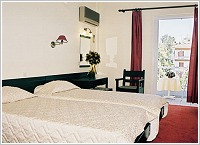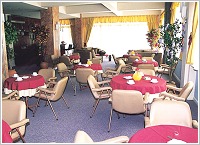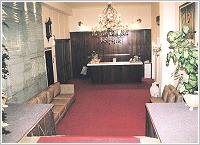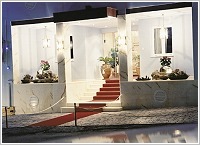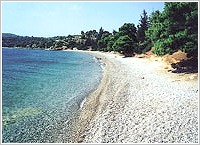 Description - Complex
The ERMIONIDA hotel is situated in the picturesque Kranidi, composing the best choice for those who want to combine the short distance from the beach (4km) and the excellent climate of Kranidi that truly contributes at the relaxation of its visitors. Because of its position Kranidi, is too close to the villages Porto Cheli, Ermioni, Kilada, as well as Spetses where one can enjoy fresh fish and the picturesque ness of those villages. Our hotel has the possibility to accommodate 70persons. It is a three-floor building with elevator and balconies in each one of the rooms. It is provided with two rooms with single beds, 14double bed rooms, 7three-bed rooms and 4 suites. Also there is a small bar-cafeteria that is at the disposal of our customers to take their breakfast, to enjoy their coffee or a drink. The characteristics of ERMIONIDA are cleanness, quietness and unrivalled prices.
Description - Rooms, Apartments
Each one of the rooms is provided with brand-new furnishing, private bathroom with hot water 24 hours a day, air-condition, TV, telephone, music, air-condition and heating.
Description - Location, Distances
Porto Cheli is 7km from Kranidi situated in an area of wonderfully natural beauty. The village is well-known for its natural port, its clear beaches and its cosmopolitan environment. Porto Cheli and Kranidi, because of their short distance from Athina (2 hours by flying dolphins and 2,5 by car), they compose an easy solution for the weekend all the year round. Also there are taking place sea sports everywhere at the village, that they are going to offer you unforgettable moments at the sea and the sun. There are also organized daily excursions to Poros, Idra, Mikines, Monemvasia, Epidavro, Nafplio and Spetses.
Rates / Day / Room for the year 2015
All Rates in Euro ( € )
01.01.-31.05.
01.10.-31.12.
01.06.-30.06.
01.09.-30.09.
01.07.-31.08.
-
-
€
€
€
Apartm. 4rooms
€
Suite
€
Suite
€
Suite
€

Breakfast: -

Lunch: -

Dinner: -
We cooperate with
Nahmobil
www.nahmobil.com
Nahmobil - the portal for travelling with public in Europe. Bus, train, ferries, flights, etc. and much more - sightseeing, places, etc).
The weather in Greece
Wetter online
Worldwide information about the weather all over the world with charts and maps.
Recommended links
Statistics
Users online: 59
Visits today: 381
Hits today: 3163
Visits total: 4664338
Hits total: 123391224
Counting since: 2012-01-01