AKROGIALI HOTEL, Pulithra, Kinouria, Arkadia, Peloponnese
Categories
HOTELS - (3)
( Dimitsana )
( Karytaina )
( Dimitsana )
HOTELS (3)
( Dimitsana )
( Tripolis )
( Vytina )
HOTELS (1)
( Agios Petros, Kinuria )
AP.-HOTELS B () (5)
( Pulithra, Kinouria )
( Levidi )
( Levidi )
( Dimitsana )
( Astros, Kinuria )
AP.-HOTELS A () (5)
( Vitina )
( Leonidio )
( Levidi )
( Kosmas )
( Vitina )
AP.-STUDIOS E (-) (1)
( Valtesiniko )
AP.-STUDIOS C () (3)
( Leonidio )
( Kosmas )
( Sampatiki, Kinuria )
AP.-STUDIOS B () (4)
( Xiropigado )
( Paralio Astros )
( Paralio Astros )
( Astros )
AP.-STUDIOS A () (4)
( Paralio Astros )
( Xiropigado )
( Vitina )
( Agios Petros, Kinouria )
AP.-STUDIOS L () (1)
( Ano Kardaras )
BUNGALOWS A () (1)
( Leonidio )
VILLAS A () (3)
( Paralio Astros )
( Kosmas )
( Levidi )
Contact - Summer
AKROGIALI
HOTEL
PULITHRA KINOURIA
GR-22300 ARKADIA
Phone: +30 27570 51262
Fax: +30 27570 51501
Mobile: -
Contact - Winter
AKROGIALI HOTEL
PULITHRA KINOURIA
GR-22300 ARKADIA
Phone: +30 27570 51262
Fax: +30 27570 51262
| | |
| --- | --- |
| Category | B (***) |
| Rooms | 6 |
| | 24 |
Photos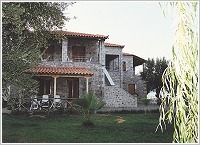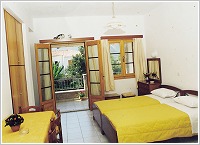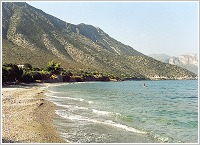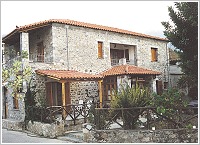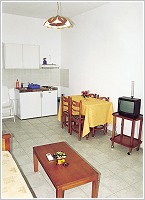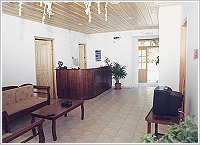 Description - Complex
5km from the picturesque Leonidio, a traditional settlement of Tsakonia, is also situated the small settlement Pulithra, viewing the boundless Argolic bay blue, at the end of the provincial road where ACROGIALI hostel is. It was renovated with special artistry, a stone group that creates a comfortable atmosphere. 100m from the picturesque port of Pulithra, apart from its beautifulness, can offer to the visitor of excellent quality dishes, and fresh fish, in the tavern that is open right there. Ideal place for relaxation, in the Greek nature at the south part of Arkadia. The hostel was supported from the Leader programme 2, within the framework of the development of Agrotourism and was open at Easter of 2000. The building is built of stone, situated at the beautiful beach of Pulithra, in the bay of Ag. Georgios. It is connected with urban transport with Leonidio, interurban transport with Athina and coastal with flying dolphins from Pireas to Spetses, Kithira, Monemvasia, Neapoli. Ideal place to stay for daily excursions mountain or sea. There is a very beautiful shingle beach.
Description - Rooms, Apartments
In the comfortable apartments, which are equipped with kitchen, refrigerator, bathroom, air-condition, living room, dining room, and bedroom, the visitor can enjoy the peacefulness and the calmness of this natural place.
Description - Location, Distances
AKROGIALI is 7km from Leonidio and 220km from Athina. Daily towards Monemvasia there are flying dolphins, 2 buses to Athina. Possibilities of many daily excursions to Kosma, Githio, Elota, Nafplio, Neapoli, Kithira.
Rates / Day / Room for the year 2015
All Rates in Euro ( € )
01.11.-30.04.
01.05.-30.06.
01.09.-31.10.
01.07.-31.08.
-
-
€
€
+
€
€

Breakfast: -

Lunch: -

Dinner: -
We cooperate with