THEOXENIA APARTMENTS, Astros, Kinuria, Arkadia, Peloponnese
Categories
HOTELS - (3)
( Dimitsana )
( Karytaina )
( Dimitsana )
HOTELS (3)
( Dimitsana )
( Tripolis )
( Vytina )
HOTELS (1)
( Agios Petros, Kinuria )
AP.-HOTELS B () (5)
( Pulithra, Kinouria )
( Levidi )
( Levidi )
( Dimitsana )
( Astros, Kinuria )
AP.-HOTELS A () (5)
( Vitina )
( Leonidio )
( Levidi )
( Kosmas )
( Vitina )
AP.-STUDIOS E (-) (1)
( Valtesiniko )
AP.-STUDIOS C () (3)
( Leonidio )
( Kosmas )
( Sampatiki, Kinuria )
AP.-STUDIOS B () (4)
( Xiropigado )
( Paralio Astros )
( Paralio Astros )
( Astros )
AP.-STUDIOS A () (4)
( Paralio Astros )
( Xiropigado )
( Vitina )
( Agios Petros, Kinouria )
AP.-STUDIOS L () (1)
( Ano Kardaras )
BUNGALOWS A () (1)
( Leonidio )
VILLAS A () (3)
( Paralio Astros )
( Kosmas )
( Levidi )
Contact - Summer
THEOXENIA
APARTMENTS
ASTROS KINURIA
GR-22001 ARKADIA
Phone: +30 27550 51510
Fax: +30 27550 29210
Mobile: +30 6972551535
Contact - Winter
THEOXENIA APARTMENTS
ASTROS KINURIA
GR-22001 ARKADIA
Phone: +30 27550 51510
Fax: +30 27550 51510
Mobile: +30 6972551535
| | |
| --- | --- |
| Category | B (***) |
| Rooms | 19 |
| | 80 |
Email: -
MHTE: -
Photos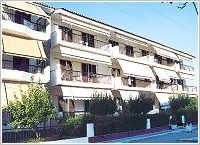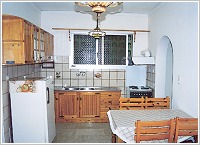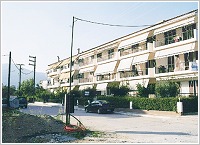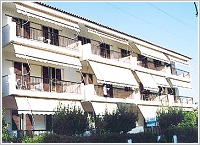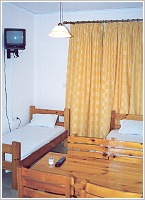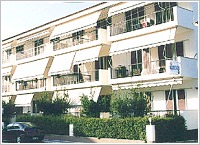 Description - Complex
The THEOXENIA apartments already have a very good reputation amongst a great number of tourists mainly because of the low prices and the high quality services provided.
Description - Rooms, Apartments
The rooms are big, spacious double-bedded ones and equipped with wooden furniture. The daily services, the fully equipped kitchen, the big bathrooms with which the rooms are provided make your stay pleasant and comfortable.
Description - Location, Distances
The seaside of Astros, surrounded by olive trees, is located on the eastern coast of Peloponnisos and is just 1.5 hours from Athens by car. Since there are no factory units in the area and it is not densely populated, you can enjoy your vacations at one of the cleanest seashores of the Mediterranean Sea.
Rates / Day / Room for the year 2015
All Rates in Euro ( € )
01.05.-31.05.
01.10.-31.10.
01.06.-30.06.
01.09.-30.09.
01.07.-31.08.
-
-
€
€
€
6 Bed
€

Breakfast: -

Lunch: -

Dinner: -
We cooperate with