PARNON HOTEL, Agios Petros, Kinuria, Arkadia, Peloponnese
Categories
HOTELS - (3)
( Dimitsana )
( Karytaina )
( Dimitsana )
HOTELS (3)
( Dimitsana )
( Tripolis )
( Vytina )
HOTELS (1)
( Agios Petros, Kinuria )
AP.-HOTELS B () (5)
( Pulithra, Kinouria )
( Levidi )
( Levidi )
( Dimitsana )
( Astros, Kinuria )
AP.-HOTELS A () (5)
( Vitina )
( Leonidio )
( Levidi )
( Kosmas )
( Vitina )
AP.-STUDIOS E (-) (1)
( Valtesiniko )
AP.-STUDIOS C () (3)
( Leonidio )
( Kosmas )
( Sampatiki, Kinuria )
AP.-STUDIOS B () (4)
( Xiropigado )
( Paralio Astros )
( Paralio Astros )
( Astros )
AP.-STUDIOS A () (4)
( Paralio Astros )
( Xiropigado )
( Vitina )
( Agios Petros, Kinouria )
AP.-STUDIOS L () (1)
( Ano Kardaras )
BUNGALOWS A () (1)
( Leonidio )
VILLAS A () (3)
( Paralio Astros )
( Kosmas )
( Levidi )
Contact - Summer
PARNON
HOTEL
AGIOS PETROS - KINURIA
GR-22100 ARKADIA
Phone: +30 27920 31079, +30 27920 31245
Fax: +30 27920 31245
Mobile: +30 6947377615
Contact - Winter
PARNON HOTEL
AGIOS PETROS - KINURIA
GR-22100 ARKADIA
Phone: +30 27920 31079, +30 27920 31245
Fax: +30 27920 31079
Mobile: +30 6947377615
| | |
| --- | --- |
| Category | * * * * |
| Rooms | 24 |
| | 48 |
Website of this complex
www.hotelparnon.gr/
OPEN ALL YEAR ROUND


Photos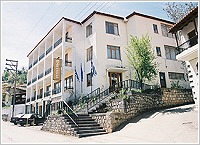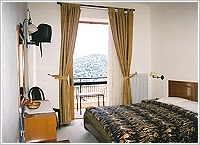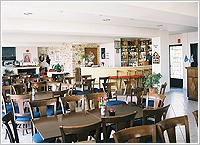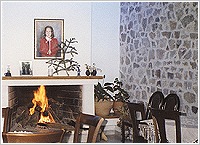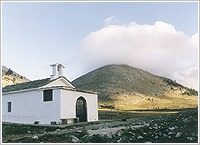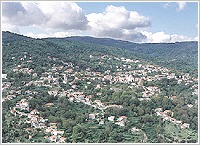 Description - Complex
In Agios Petros, a picturesque village in Arkadia, where the nature reminds you all that what you forget in the town, you will find something magic, nice, clean, quiet and warm. The hotel PARNON.
The hotel was renovated in 2001, and is here for you to combine the traditional with the modern, the functionality with the comfort, ready to let your wishes come true.
For your comfort the hotel provides a lift, parking as well as facilities for handicapped people.
On the first floor the main room with a capacity of 200 people provides a bar, a restaurant and living room. Nearby the fireplace we offer the breakfast, which is made by natural and traditional ingredients of the region. Also you can taste traditional dishes, which we produce in our fully equipped kitchen.
Saturday night, we organise special Entertainment with buzuki and guitar, to enjoy you until next morning.
We also organise Meetings, Marriages, Christenings and other festivals.
Description - Rooms, Apartments
The hotel PARNON provides 22 rooms and 2 suites. Each of the room is equipped with large bathroom/WC with hot water, autonomous heating, TV, Mini Bar, telephone and balcony with a fantastic view!!!
Description - Location, Distances
The village is built in 950m over sea level, just 2hours away from Athina, 40Min. from Tripoli, 1hour from the historical Nafplio, 50Min. from Sparti and the Mistra and 40Min from the touristical Astros. It is the ideal place to start your trips in summer or winter.
Starting from Agios Petros, following the European path E4, you can reach the summits of the mountain Parnona and if you prefer jeeping or riding you can follow the path through the Forrest.
In Xerokampi you can visit the famous castle of Oria and Lepida with its unique waterfall. In Summer you can visit in 40Min. the wonderful beaches and the crystal clear waters of Astros.
During your stay in Agios Petros you can also visit:
- The Monastery of Malevi
- The castle of Trikaliti
- The churches of Petros and Pavlos and the church of Panagia - In only 10Min. distance the church of Ai Giorgi, an ideal place for picnic.
Rates / Day / Room for the year 2015
All Rates in Euro ( € )
01.01.-31.12.
-
-
-
-
MIN.
€
MAX.
€

Breakfast: -

Lunch: -

Dinner: -

Children in the parents room for free

25% discount on workdays

Special offer during February, May, June, July, September, November and weekends

Special offer suite for 2 person 50 Euro during workdays
We cooperate with