EY ZHN, Vitina, Arkadia, Peloponnese
Categories
HOTELS - (3)
( Dimitsana )
( Karytaina )
( Dimitsana )
HOTELS (3)
( Dimitsana )
( Tripolis )
( Vytina )
HOTELS (1)
( Agios Petros, Kinuria )
AP.-HOTELS B () (5)
( Pulithra, Kinouria )
( Levidi )
( Levidi )
( Dimitsana )
( Astros, Kinuria )
AP.-HOTELS A () (5)
( Vitina )
( Leonidio )
( Levidi )
( Kosmas )
( Vitina )
AP.-STUDIOS E (-) (1)
( Valtesiniko )
AP.-STUDIOS C () (3)
( Leonidio )
( Kosmas )
( Sampatiki, Kinuria )
AP.-STUDIOS B () (4)
( Xiropigado )
( Paralio Astros )
( Paralio Astros )
( Astros )
AP.-STUDIOS A () (4)
( Paralio Astros )
( Xiropigado )
( Vitina )
( Agios Petros, Kinouria )
AP.-STUDIOS L () (1)
( Ano Kardaras )
BUNGALOWS A () (1)
( Leonidio )
VILLAS A () (3)
( Paralio Astros )
( Kosmas )
( Levidi )
Contact - Summer
EY ZHN

VITINA
GR-22010 ARKADIA
Phone: +30 27950 22130
Fax: +30 27950 22130
Mobile: +30 6937 007951
Contact - Winter
EY ZHN
VITINA
GR-22010 ARKADIA
Phone: +30 27950 22130
Fax: +30 27950 22130
Mobile: +30 6937 007951
| | |
| --- | --- |
| Category | A (****) |
| Rooms | 8 |
| | 32 |
Email: -
MHTE: -
Photos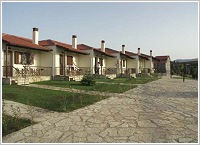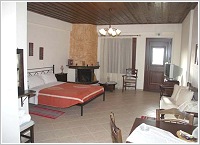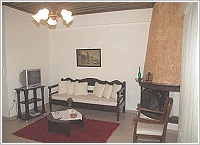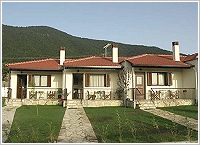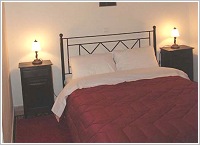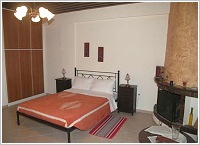 Description - Complex
Near the road of Vitina - Pirgos, near the forest of Vitina, there is an area of 4,000m2 where the complex of independent residences EF ZIN is located. 8 ground floor comfortable residences, built with taste, in order to welcome all of you who want to escape from the everyday routine of the city. It has a playground as well as individual parking lots for each residence.
Description - Rooms, Apartments
The 8 independent residences offer individual fireplace, living room, fully equipped kitchen, dining room, bedroom, bathroom, WC, hot water all day long, television and free firewood. They are all practically furnished and beautifully decorated.
Description - Location, Distances
Vitina is one of the faster developing winter destinations in the last years. It is located near many archaeological monuments, such as Ancient Olympia that is just 90km away. It is just 45km away from Tripoli, the capital of the prefecture of Arkadia, 170km from Athens, 150km from Patra. The complex is 10km away from the Ski Resort of Menalo - Ostrakina and 30km via Levidi. At a distance of 35km there is a base for rafting and kayak that is located by the river Ladonas. It is 70km away from the Ski Resort of Kalavrita, 50km from the springs of Planitero of Klitoria. The area is ideal for daily excursions with Vitina as a base and also for many forms of alternative tourism such as bicycling, skiing, rafting, kayak, canoe, mountain bikes, riding, tours with 4x4 cars on gorgeous paths as well as hiking. In the surrounding villages there are many sites of archaeological and mainly historical interest, the village of the Old Man of Morias, i.e. T. Kolokotronis, Limpovitsi that is located just 20km away from Vitina, and there are also folkloric museums.Distance from Stemnitsa and Dimitsana 30km.
Rates / Day / Stud/Apartm for the year 2015
All Rates in Euro ( € )
01.05.-31.05.
01.10.-31.10.
01.06.-30.06.
01.09.-30.09.
01.07.-31.08.
-
-
€

Breakfast: -

Lunch: -

Dinner: -
We cooperate with