BLUE SKY, Xiropigado, Arkadia, Peloponnese
Categories
HOTELS - (3)
( Dimitsana )
( Karytaina )
( Dimitsana )
HOTELS (3)
( Dimitsana )
( Tripolis )
( Vytina )
HOTELS (1)
( Agios Petros, Kinuria )
AP.-HOTELS B () (5)
( Pulithra, Kinouria )
( Levidi )
( Levidi )
( Dimitsana )
( Astros, Kinuria )
AP.-HOTELS A () (5)
( Vitina )
( Leonidio )
( Levidi )
( Kosmas )
( Vitina )
AP.-STUDIOS E (-) (1)
( Valtesiniko )
AP.-STUDIOS C () (3)
( Leonidio )
( Kosmas )
( Sampatiki, Kinuria )
AP.-STUDIOS B () (4)
( Xiropigado )
( Paralio Astros )
( Paralio Astros )
( Astros )
AP.-STUDIOS A () (4)
( Paralio Astros )
( Xiropigado )
( Vitina )
( Agios Petros, Kinouria )
AP.-STUDIOS L () (1)
( Ano Kardaras )
BUNGALOWS A () (1)
( Leonidio )
VILLAS A () (3)
( Paralio Astros )
( Kosmas )
( Levidi )
Contact - Summer
BLUE SKY

XIROPIGADO
GR-22001 ARKADIA
Phone: +30 27550 71209
Fax: +30 27550 71209
Mobile: +30 6977079736
Contact - Winter
BLUE SKY
XIROPIGADO
GR-22001 ARKADIA
Phone: +30 27550 71209
Fax: +30 27550 71209
Mobile: +30 6977079736
| | |
| --- | --- |
| Category | B (***) |
| Rooms | 20 |
| | 60 |
LAT.
37.4777
LON.
22.73173
Website of this complex

www.bluesky-peloponnes.com
Email: -
MHTE: -
OPEN ALL YEAR ROUND


Photos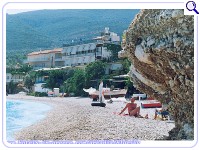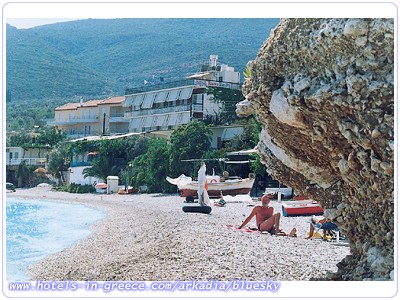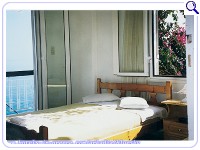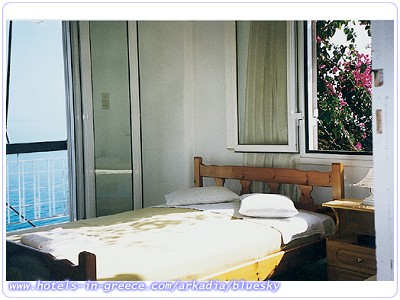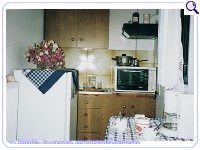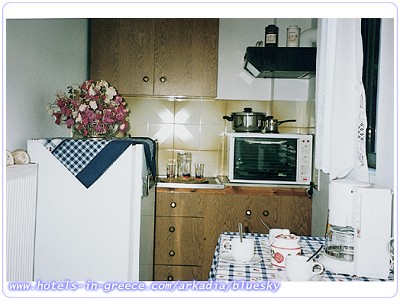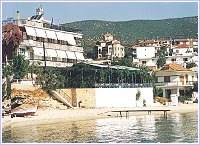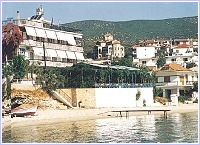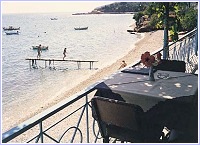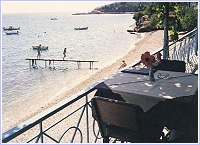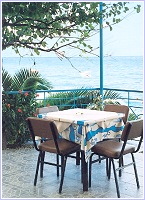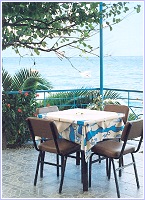 Description - Complex
BLUE SKY is open all the year round. It is situated in Xiropigado of Arkadia just 10m from the crystal-clear sea. It offers drawing room with TV, video, stereo, music, table games e.c.t. and parking-lot.
Description - Rooms, Apartments
It is provided with apartments equipped with air-condition, TV, heating, fully equipped kitchen, big balconies with amazing view towards Argolic bay.
Description - Location, Distances
BLUE SKY is very close to many sights like Nafplio, Mikines, Epidavros, the monastery of Malevi. Family environment and friendly atmosphere at reasonable prices. In our restaurant you can enjoy the Greek kitchen as well as fresh fish, fished by our caique.
Rates / Day / Room for the year 2015
All Rates in Euro ( € )
01.01.-30.06.
01.09.-31.12.
01.07.-31.08.
-
-
-
€
€
Stud.
€
Stud.
€
Apartm. 2 rooms
€

Breakfast: -

Lunch: -

Dinner: -
We cooperate with
Nahmobil
www.nahmobil.com
Nahmobil - the portal for travelling with public in Europe. Bus, train, ferries, flights, etc. and much more - sightseeing, places, etc).
The weather in Greece
Wetter online
Worldwide information about the weather all over the world with charts and maps.
Recommended links
Statistics
Users online: 63
Visits today: 346
Hits today: 2568
Visits total: 5473525
Hits total: 131246426
Counting since: 2012-01-01