OSTRA MENALON LUXURY SUITES, Ano Kardaras, Arkadia, Peloponnese
Categories
HOTELS - (3)
( Dimitsana )
( Karytaina )
( Dimitsana )
HOTELS (3)
( Dimitsana )
( Tripolis )
( Vytina )
HOTELS (1)
( Agios Petros, Kinuria )
AP.-HOTELS B () (5)
( Pulithra, Kinouria )
( Levidi )
( Levidi )
( Dimitsana )
( Astros, Kinuria )
AP.-HOTELS A () (5)
( Vitina )
( Leonidio )
( Levidi )
( Kosmas )
( Vitina )
AP.-STUDIOS E (-) (1)
( Valtesiniko )
AP.-STUDIOS C () (3)
( Leonidio )
( Kosmas )
( Sampatiki, Kinuria )
AP.-STUDIOS B () (4)
( Xiropigado )
( Paralio Astros )
( Paralio Astros )
( Astros )
AP.-STUDIOS A () (4)
( Paralio Astros )
( Xiropigado )
( Vitina )
( Agios Petros, Kinouria )
AP.-STUDIOS L () (1)
( Ano Kardaras )
BUNGALOWS A () (1)
( Leonidio )
VILLAS A () (3)
( Paralio Astros )
( Kosmas )
( Levidi )
Contact - Summer
OSTRA
MENALON LUXURY SUITES
ANO KARDARAS
GR-22002 LEVIDI ARKADIA
Phone: +30 27960 22743
Fax: +30 2710 241485
Mobile: +30 6977286811
Contact - Winter
OSTRA
MENALON LUXURY SUITES
ANO KARDARAS
GR-22002 LEVIDI ARKADIA
Phone: +30 27960 22743
Fax: +30 27960 22743
Mobile: +30 6977286811
| | |
| --- | --- |
| Category | L (*****) |
| Rooms | 5 |
| | 17 |
Website of this complex

www.ostra.gr
Photos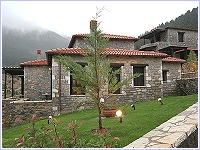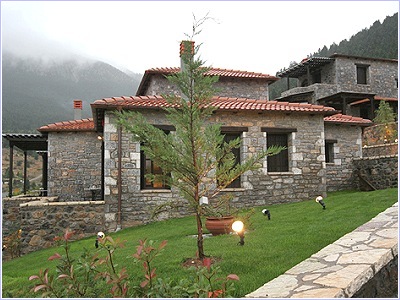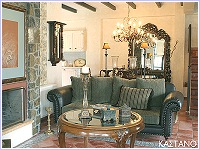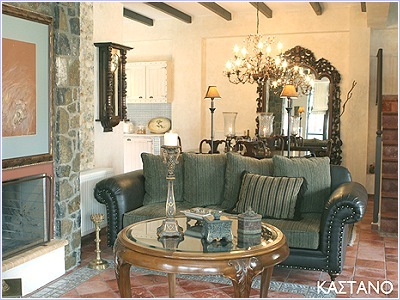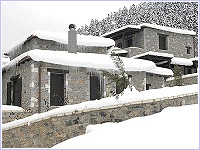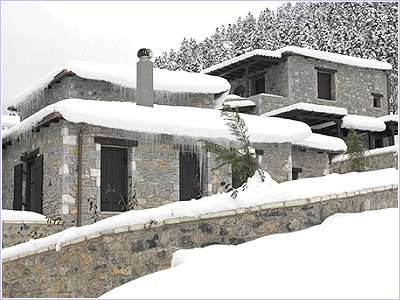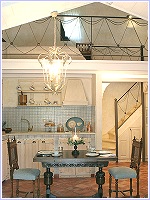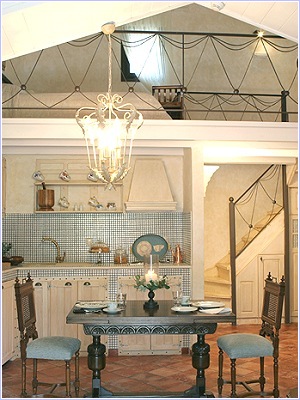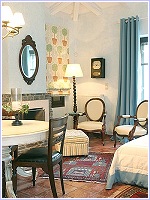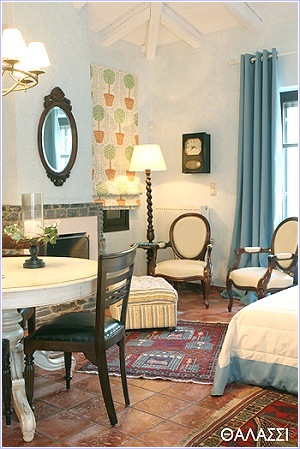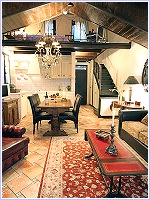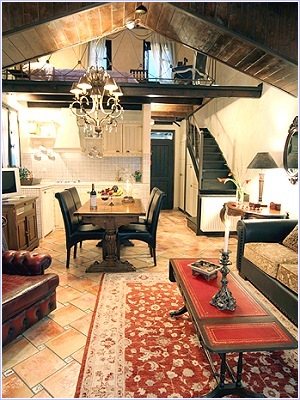 Description - Complex
At the foot of Menalo just 7km away from the ski resort "Ostrakina", at the settlement Ano Kardaras, we created the traditional complex OSTRA MENALON LUXURY SUITES. It has been built with respect for the architectural characteristics of the traditional settlement and consists of five luxurious independent residences. Stone was used for the perimeter walls, wood for the lofts and roofs, wooden traditional frames and floorings made of laths or stone plates.
Description - Rooms, Apartments
Each residence is furnished with antique furniture and has fireplace, individual heating, Internet, satellite television (NOVA-Radio), Jacuzzi. All the residences are provided with fully equipped kitchen and have amazing view of the fir forest of Menalo.
Description - Location, Distances
The sudden alternations and oppositions of the Arcadian landscape, with the deep blue of the sky, the earthly green of the forest, the shine of the stone, the surf of the sea make Arkadia an ideal destination all year long. The colourful and imposing Arcadian nature offers possibilities for relaxation but also a lot of activities. Apart from ski sports that are offered in Ostrakina - in the ski resort of Menalo, that is located next to the complex OSTRA - the Arcadian mountains offer rare hiking paths. The European Path E4, which also passes through the settlement Kardaras and also the paths of river Lousios at the backside of mountain, are two of the best choices for trekking. Furthermore, the river Lousios, just like the nearby river Alfios, are also offered for river activities (rafting, hot-dog, hydro-speed). The Arcadian water landscape also has other natural beauties, such as the lake of Ladonas, the waterfalls of Parnonas, but also the gorgeous seashores of Kinouria. The fir forest of Menalo, full of firs of Kefalonia, and the protected forest of Parnonas are also areas of exceptional natural beauty.
Rates / Day / Stud/Apartm for the year 2015
All Rates in Euro ( € )
WINTER
01.10.-30.04
WINTER
FR - SAT
SUMMER
01.05.-30.09.
FR - SAT
-
A
€
A
€
A
€
B
€
B
€
B
€
C
€
C
€

Breakfast: Included

Lunch: -

Dinner: -

A = House with 1 room

B = House with 2 rooms

B = House with 3 rooms

Rates for Holidays as Friday - Saturday

Traditional ingredients for breakfast in the room
We cooperate with