ARTEMIS APARTMENTS, Levidi, Arkadia, Peloponnese
Categories
HOTELS - (3)
( Dimitsana )
( Karytaina )
( Dimitsana )
HOTELS (3)
( Dimitsana )
( Tripolis )
( Vytina )
HOTELS (1)
( Agios Petros, Kinuria )
AP.-HOTELS B () (5)
( Pulithra, Kinouria )
( Levidi )
( Levidi )
( Dimitsana )
( Astros, Kinuria )
AP.-HOTELS A () (5)
( Vitina )
( Leonidio )
( Levidi )
( Kosmas )
( Vitina )
AP.-STUDIOS E (-) (1)
( Valtesiniko )
AP.-STUDIOS C () (3)
( Leonidio )
( Kosmas )
( Sampatiki, Kinuria )
AP.-STUDIOS B () (4)
( Xiropigado )
( Paralio Astros )
( Paralio Astros )
( Astros )
AP.-STUDIOS A () (4)
( Paralio Astros )
( Xiropigado )
( Vitina )
( Agios Petros, Kinouria )
AP.-STUDIOS L () (1)
( Ano Kardaras )
BUNGALOWS A () (1)
( Leonidio )
VILLAS A () (3)
( Paralio Astros )
( Kosmas )
( Levidi )
Contact - Summer
ARTEMIS
APARTMENTS
LEVIDI
GR-22002 ARKADIA
Phone: +30 27960 22510
Fax: +30 27960 22600
Mobile: +30 6972203708
Contact - Winter
ARTEMIS APARTMENTS
LEVIDI
GR-22002 ARKADIA
Phone: +30 27960 22510
Fax: +30 27960 22510
| | |
| --- | --- |
| Category | B (***) |
| Rooms | 20 |
| | 48 |
OPEN ALL YEAR ROUND
TRADITIONAL HOUSE

Photos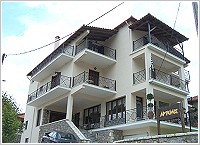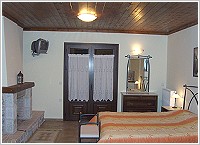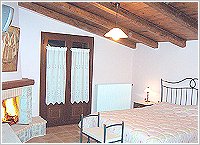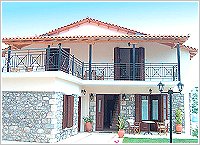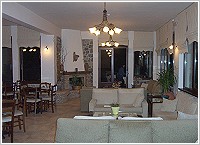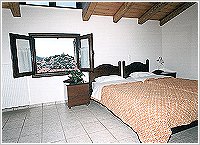 Description - Complex
The traditional guesthouse ARTEMIS is located on the top of the hill. With a unique view of the mountain Mainalo and the plain, but also of the mountains of Artemisio, Zireia and Helmos, it is an ideal resting place and, at the same time, a base for the acquaintance with the highlands of Arkadia and its beauties. The guesthouse consists of two buildings, i.e. an old mansion of the past century that has been renovated with zest and respect for the traditional way of construction and the new building. Wood and stone constitute the dominant materials and provide the unique sensation of other times… On the ground floor there is a breakfast hall with fireplace.
Description - Rooms, Apartments
There is a total of 19 comfortable and unique-styled rooms and a two-room suite of 55m2 that are available and await you all year long so that you can enjoy a few or more days. The necessary modern comforts, such as central heating, bathroom, kitchen and television in every room, make your staying a really unique experience. If you prefer the warmth of a fireplace, you can choose one of the 8 rooms that are provided with a fireplace. We are waiting for you in the guesthouse ARTEMIS so that we can welcome you and make sure that your staying will become a pleasant and unique experience.
Description - Location, Distances
Levidi is located where the plain of Orchomenos meets the firry mountain Mainalo, just 90 minutes away from Athens. Both Levidi and the wider area of the highlands of Arkadia are rich in history and traditions and are waiting for you to discover them. The natural beauty, the imposing landscape, the traditions and also the local delicacies invite you in the season of your preference. In winter, for the ski-lovers, the ski resort of mountain Helmos is no more than an hour away.
Rates / Day / Room for the year 2015
All Rates in Euro ( € )
SUMMER
WINTER
-
-
-
€
+
€
€
Suite
€

Breakfast: Included

Lunch: -

Dinner: -
We cooperate with